For the longest time, I wanted to read 60 books in a year. The rationale being that both Stephen King and Bill Gates read that amount. It wasn't until last year, though, I finally did it. Despite feeling somewhat accomplished, I mostly felt indifferent. Sixty was a good goal, but I still came away feeling like I hadn't even scratched the surface.
Going into 2018, I don't know if I set a reading goal for myself. Maybe I thought 100 books would be cool. I wondered to myself if I read a hundred books in a year, would I finally get to the end of my ever-expanding "to read" list. After reading/listening to 122 books for the year, I can confidently say the answer is no. Although, it does help.
A couple things happen when you read/listen to over a hundred books in a year. First, you become a lot more relaxed about your reading list. When you read 60 books a year, or five books a month, you feel like you have to be selective. Every book takes time, so you pick them wisely. When you're at a hundred, there's a sense that no matter how many books are on the docket you'll eventually get to them. Second, almost everything reminds you of some book you've read. You almost can't help but reference something you're reading. Because that's practically a different book every few days, every time you talk to someone, you're more than likely mentioning a different book. You get self-conscious.
What I will say is that I feel like my reading list this past year was more diverse than any year prior. I read/listened 20 works of fiction, 37 books by women (still little in comparison to the total number), roughly 36 were Christian books. I constantly found myself shocked by the experiences of others and yet it was those books on subjects I knew nothing about I found myself most enjoying. Of the 122, 49 were audiobooks. I still physically read more than I listened to, but the dramatic leap between 63 and 122 can be attributed to their introduction. I've placed asterisks by the audiobooks in the event some people feel audiobooks don't count.
I don't know if I plan on reading the same amount next year. As great as it is to read this much, you can't do it without giving up other things. I didn't listen to nearly as much music this year, and now I have a list of albums I've been meaning to check out. On top of that, because books went so quickly, I didn't do a great job at making notes of what I took away from them. The result is that if you ask me about any given book, chances are I don't remember a single thing from it.
But now that I've written a 500-word caveat to favorite books from this year, without further ado, my top five (really, 6) with another five (really, 6) honorable mentions, in no particular order:
Bad Feminist/Hunger– Roxane Gay
I knew from the moment I read/listened to Bad Feminist that no other book was going to come close. As much as I love James Baldwin, I don't know if there's ever been a writer who has absolutely leveled me like Roxane Gay. Between her story and her literary/cultural criticism, I don't know if there's a more important writer in our time at this time. As a married Christian, cisgender, heterosexual male who's never dealt with body issues or sexual trauma, I don't think our experiences could be any more different, and that's what made her work so jarring. She left me with more questions than answers and yet she made me a better person. I include Hunger because leaving it off doesn't feel right. I honestly can't recommend her enough. Special shout out to Nikki Siverson, Stephanie Selander, and Hannah Cole who all told me to read her.
Life in Motion –Misty Copeland
This book is on the list because of the sheer surprise of it. I know of Misty Copeland, but I've never really followed her story. For her to tell it and for us to get an inside look at her life is a gift. Her story is almost a fairytale, and you can't help but be enchanted the entire way through.
The Architecture of Happiness – Alain De Botton
What do our buildings and architecture say about us? How do they represent us while simultaneously evoking a mood? What's the difference between architecture and engineering? For the last couple of years, I've had a cursory interest in architecture and architectural features, but Botton gets philosophical here and waxes poetic about it in a way that's sweeping. I only wish I remembered more from it. Once again, one of those books that took me by surprise.
The Myth of a Christian Nation – Greg Boyd
With all the conflict surrounding the last election, I was forced to think about the role of faith in politics. Greg Boyd says a lot of what I was thinking with some sharper criticism towards America and how nationalism has infected our faith. Perhaps it's too simplistic and repetitive at times, but it's still poignant nonetheless. He doesn't give you the easy answers but forces you to ask bigger questions surrounding values and beliefs. Really interesting to read alongside Chuck Colson's God and Government.
The Magic of Thinking Big – David Schwartz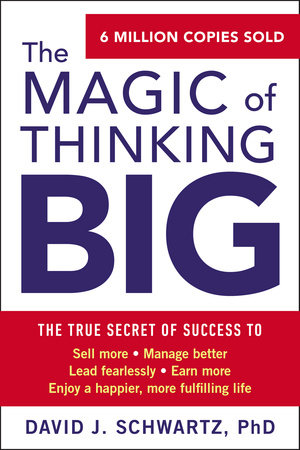 The older I get, the more I realize just how much work I have to do regarding my mentality. There are things we learn in our youth that allow us to survive and do well that stop being helpful as we enter adulthood. This book gave me some tools and insights to come back to when I'm tended to shrink away from being the person that God's called me to be. Credit goes to my wife for this recommendation.
Honorable Mentions (really, any of these could be put in the top five):
Lean In/Option B – Sheryl Sandberg
Similar to Roxane Gay, as much as I'm thinking and talking about Option B, it doesn't feel right not mentioning Lean In. I read Lean In because it felt like I couldn't escape it. Everywhere I went, someone was talking about it or referencing it. Now I see why. Lean In gave me tons to think about regarding working with women (namely, how to recognize, empower, and develop women under my leadership). It made me think about my relationship with my wife and how I can be the kind of husband that not only encourages my wife to lean in but does so without feeling inferior. Option B, on the other hand, gutted me differently. It wasn't the first time I thought about death before, but it might've been the first time I thought about how my death would affect those I'd leave behind (mainly my wife and kids). In both cases, I was grateful for Sandberg's heroic candor. I like to believe she, also, made me a more compassionate person. Shout out to Karol Coyne for the recommendation.
Originals – Adam Grant
Occasionally I come across books that both propel me forward while beckoning me to slow down and take it in. Adam Grant's Originals was one of those books. It felt important as I listened to it, and all I wanted was to grab it and take into myself. Eventually, I'm going to go back through this book and write on its implications for the church. I realize that says nothing about what this book is about. Sue me.
Love Does – Bob Goff
Bob Goff is one of those people you're just grateful exists. That he shares the same plane of existence with you and that you're alive at the same time is an added benefit. He challenges you to re-evaluate the way you think about faith. He dares you to be more imaginative and, in the process, you find yourself coming alive in an unexpected way. Can walking with Jesus really be that fun? Really be that much of an adventure?
Strong and Weak– Andy Crouch
I'm pretty sure if there were ever such a thing as doing an inductive study on a 2×2, this would be it. Crouch, from my experience, is one of those guys who comes off incredibly smart and whenever you recite his ideas, you sound, if not feel, smarter. However, the difference between this and something like Culture Making (which I believe made my list a couple years ago) is that this feels a bit more important. Culture Making carried implications, to be sure, but Strong and Weak changes everything. It feels less cerebral and more immediate. The paradox of strength and vulnerability in leadership. So good. Shout out to my wife and Brian Sanders for the recommendation.
The Warmth of Other Suns –Isabelle Wilkerson
My mom was born and raised in Louisiana but moved to California sometime in the '80s. Though she wasn't part of "The Great Migration", The Warmth of Other Suns caused me to reflect on my mother's story. What I loved here, aside from the brilliant storytelling, is the way Wilkerson doesn't just wrap these stories up with a bow. Instead, we see how the migration from the South to the North, and West, gave just as much as it took from Black Americans. We gain a deeper understanding of just how bad the South had to be for such a mass exodus to occur. But make no mistake: the storytelling here is brilliant. Although I don't think she and I are related, I'll gladly take any sort of familial association she's willing to grant me.
Wow. That was a lot. Now you see why I only blog once a year.
My complete list:
January
Turtles All the Way Down – John Green*
How to Be Here – Rob Bell
Prayer – Timothy Keller
The White Album – Joan Didion*
The Liturgy of the Ordinary – Tish Harrison Warren
Called – Mark Labberton
Recapturing the Wonder – Mike Cosper
Beneath a Scarlet Sky – Mark Sullivan*
Opening to God – David Benner
Orphan Train – Christina Baker Kline*
Garden City – John Mark Comer
The Deeper Journey – M. Robert Mulholland Jr.
February
Bad Feminist – Roxane Gay*
Tears We Cannot Stop – Michael Eric Dyson
Leadership and Self-Deception – The Harbinger Institute*
Fatal Fix – Graham Morse
This is Water – David Foster Wallace
Life in Motion – Misty Copeland
Brave New World – Aldous Huxley*
We Were Eight Years in Power – Ta-Nehisi Coates
The Magic of Thinking Big* – David Schwartz
Assata – Assata Shakur
We Should All BeFeminists – Chimamanda Ngozi Adichie
Jesus and the Disinherited – Howard Thurman
March
Surprise the World – Michael Frost
Dying – Cory Taylor
The Handmaid's Tale – Margaret Atwood*
Shrill – Lindy West
Sacred Rhythms – Ruth Haley Barton
Tranny – Laura Jane Grace
Accidental Saints – Nadia Bolz-Weber
Scores – Michael Blutrich*
Underground Church – Brian Sanders
Hunger – Roxane Gay*
Walking on Water – Madeline L'Engle
April
Everything Happens for a Reason – Kate Bowler
Union with Christ – Rankin Wilbourne
Americanah – Chimamanda Ngozi Adichie
The Hobbit – J.R.R. Tolkien*
Your Best Year Ever – Michael Hyatt*
The Power of Positive Leadership – Jon Gordon
Extreme Ownership – Jocko Willink and Leif Babin*
Deep Work – Cal Newport
The Architecture of Happiness – Alain De Botton
Get Well Soon – Jennifer Wright*
Hidden Figures – Margot Lee Shetterly*
Prayer – Phillip Yancey
May
What the F – Benjamin Bergen*
The Innovator's Mindset – George Couros
The Ten Faces of Innovation – Tom Kelley with Jonathan Littman
Unf—k Yourself – Gary John Bishop
The Success Principles – Jack Canfield*
The Effective Executive – Peter Drucker
The Hitchhikers Guide to the Galaxy – Douglas Adams
June
Forgotten God – Francis Chan
The Warmth of Other Suns – Isabelle Wilkerson*
Braving the Wilderness – Brené Brown
The Hate U Give – Angie Thomas*
The Great Divorce – C.S. Lewis
The Leadership Lessons of Jesus – Bob Briner and Ray Pritchard
The Training of the Twelve – A.B. Bruce
Heroic Leadership – Chris Lowney
Astrophysics for People in a Hurry – Neil Degrasse Tyson
A Long Walk to Freedom – Nelson Mandela*
July
Emboldened – Tara Beth Leach
The Radical Pursuit of Rest – John Koessler
I'm Still Here – Austin Channing Tatum*
Anxious – Amy Simpson
Anna Karenina – Leo Tolstoy*
Lean In – Sheryl Sandberg
The Myth of a Christian Nation – Greg Boyd*
God and Government – Chuck Colson
Start Something That Matters – Blake Mycoskie
Boundaries – Henry Cloud and John Townsend*
August
The Art of Social Enterprise – Carl Frankel and Allan Bromberger
White Awake – Daniel Hill*
Strong and Weak – Andy Crouch*
The Gospel of the Kingdom – George Eldon Ladd
Shepherds – Daniel Fredericks
A River in Darkness – Masaji Ishikawa*
Letters to Malcolm – C.S. Lewis
The Sky Below – Scott Parazynski*
Never Split the Difference – Chris Voss*
Capital Gaines – Chip Gaines*
Servant Leadership – Robert Greenleaf
September
Love Does – Bob Goff*
Option B – Sheryl Sandberg*
The Lost City of the Monkey God – Douglas Preston
The Order of Time – Carlo Rovelli
It Ended Badly – Jennifer Wright*
If I Can't Have You – Greg Olsen*
So You Want to Talk about Race – Ijeoma Oluo*
Disruptive Discipleship – Sam Van Eman
The Coaching Habit – Michael Bungay Stanier
When Breath Becomes Air – Paul Kalanithi*
Emma – Jane Austen*
October
Let Your Life Speak – Parker Palmer
The Road Back to You – Ian Morgan Cron
The Attentive Life – Leighton Ford
Originals – Adam Grant*
Raise Your Voice – Kathy Khang
Sacred Enneagram – Christopher Heuertz
Hit Makers – Derek Thompson
Helter Skelter – Vincent Bugliosi*
Present Over Perfect – Shauna Niequist*
Strengths-Based Leadership – Tom Rath
November
Beyond Belief – Jenna Miscavige Hill*
An Absolutely Remarkable Thing – Hank Green*
Bridge to Terabithia – Katherine Patterson*
All the Light We Cannot See – Anthony Doerr
The Leadership Triangle – Kevin Ford and Ken Tucker
The Witness Wore Red – Rebecca Musser*
My Struggle, Book 5 – Karl Ove Knausgaard
Everything Everything – Nicola Yoon*
13 Reasons Why – Jay Asher*
Conscious Business – Fred Kofman
December
The Blood of Emmitt Till – Timothy Tyson
Murder on the Orient Express – Agatha Christie*
Letters to a Diminished Church – Dorothy Sayers
Made to Stick – Chip Heath and Dan Heath*
Breaking Miss Lovely – Tony Ortega
Let Justice Roll Down – John M. Perkins